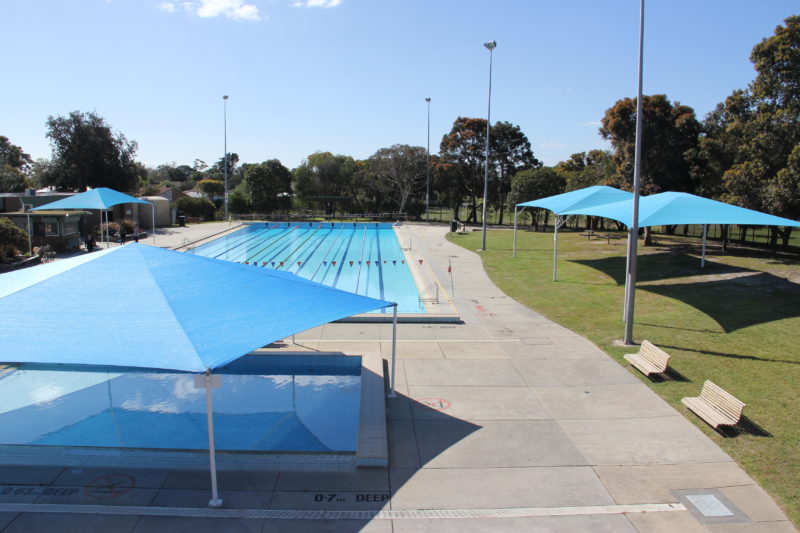 FREQUENTLY ASKED QUESTIONS
What happens when I arrive?
You will need to pay on arrival and reception will record your details. PARC members can scan their wrist band for entry into the facility.
Why do my details need to be recorded?
Anyone who visits the facility will need to provide us with their name and contact details. This is vital for tracking should a case of COVID-19 be discovered. We also strongly recommend all visitors and staff to download the Government's COVID-Safe App. To do this please visit: https://www.health.gov.au/resources/apps-and-tools/covidsafe-app
What are the conditions of entry?
To protect everyone who visits the Pines, we have implemented strict conditions of entry. These must be adhered to to ensure the facility remains safe, clean and open!
Face masks remain mandatory when you cannot keep 1.5 meters apart outdoors and all the time indoors, therefore we ask that your face masks are still in place as you queue to enter the facility and in the change rooms (unless a medical exemption applies).
If you are feeling unwell please do not visit the facility. You must stay home, seek medical advice and get tested.
If you have tested positive for COVID-19, or have knowingly come into close contact with someone who has, please do not visit the facility for 14 days, or until you've tested negative for COVID-19.
Every person (contractors, employees, patrons, delivery drivers etc.) who visits the facility is required to undertake some basic practices like disinfecting with sanitiser, being reminded of the 1.5-metre social distancing and being checked for any flu-like symptoms.
These entry requirements will happen every time a person visits the facility, even if they have just left for a short period.
Practise social distancing at all times. Follow the markers placed around the facility to maintain a safe distance.
All staff and visitors are strongly advised to have downloaded the COVID-Safe App.
Why do I need to have a health check on entry?
Anyone who enters the facility, including visitors, contractors and our team, can be asked to confirm that they are not experiencing symptoms of COVID-19, nor have they come in contact with someone who is experiencing symptoms. These will be a short series of questions on entry. Hand sanitiser use will also be required prior to entering the facility. These measures are in place to protect our team, the facility and the wider community.
Do I have to hand sanitise?
We strongly recommend the use of hand sanitisers when entering the facility and frequently throughout your visit. The hand sanitiser solution kills up to 99.9% of germs and includes 75% Ethanol Hospital Grade, above and beyond the guidelines of 60%.
How do you maintain social distancing in the pool?
We ask that all visitors keep a safe 1.5m distance from each other when in the pool. We also ask that there is no standing at the end of the lane for extended periods of time.
What is your COVID-safe plan?
What happens if I contract COVID-19?
Visitors will be asked to alert us immediately via email to info@parcfrankston.com.au should you test positive for COVID-19 within 14 days of your last visit.
How are you cleaning the facility?
In addition to existing continuous cleaning protocols, our team will be wiping high touch point surfaces regularly and cleaning the facility at least once per day. Due to limited capacity, our onsite team members will be fully trained in carrying out these cleaning protocols.
Can I use my PARC membership?
Yes! PARC members can access the Pines facility with their membership.
When will I start being charged for my PARC membership?
PARC has reactivated memberships from Monday 30th November. If you want to stay on suspension visit the PARC website for more information and complete the suspension form before Monday 7th December.
What's open?
The main pool (50m) is open, along with the toddler pool, basketball area, kiosk, change rooms and toilets.
Our water slide remains closed until restrictions allow for the safe opening of this service.
What time are you open?
Opening hours are:
Monday to Friday: Morning 6am – 7pm
Weekends: 8am – 5pm
Can I bring my children?
Yes. Now that the Government has eased restrictions we can open for recreational swimming and allow families access to the facility.
Will there be food available?
No. On initial opening, our Kiosk will be open for water and limited swim equipment (goggles and swim caps). We ask that you please pay via tap and go, if you have this option available to you.
Can I pay by cash?
We ask that, wherever possible, payments be made via card. We would much prefer you to use tap and go or card if that option is available to you.
What about Free Family Fridays and Lazy Sunday events?
Watch this space as we will be announcing these events soon!
GROUPS AND SPECIAL REQUESTS
Can I make a group booking?
For this initial reopening period, group bookings are not accepted. However, we will be taking expressions of interest later in the season.
How do I access the pool with the hoist?
Currently the accessibility hoist is out of action. We will keep you updated as to when this is available.
Can I attend the facility for rehab purposes?
Yes you can but we ask that you do not congregate within the facility and maintain social distancing.