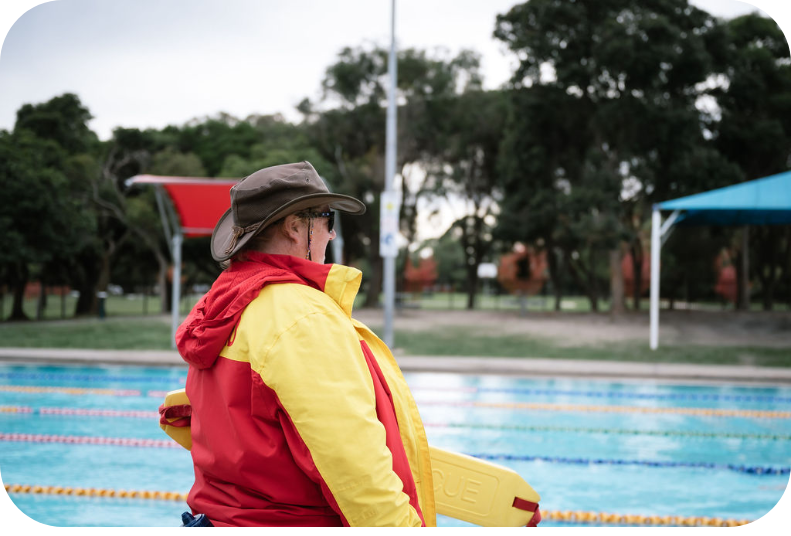 Please read our COVID information
---
In line with State Government guidelines, we're thrilled to confirm that Pines Forest Aquatic Centre is back to more normalised operations! From Friday 29 October, the capacity restriction increased from 50 to 500 fully vaccinated patrons in the facility!
Capacity restrictions
From Friday, 29 October outdoor swimming pools can open with a maximum of 500 people in the facility, to 500 fully vaccinated patrons in the facility!
What this means for us at Pines
We're back to pretty much normal operations!
You must be fully vaccinated (over the age of 18 years, or evidence of a valid exemption).
No more bookings
Changes rooms are back open (masks required indoors)
Recreational swimming is back, along with the waterslide (when weather permits)
Free Family Fridays are bac - yay! 
PARC Memberships are reactivated, so PARC members can make the most of your free access to the Pines pool.
Kiosk will increase offering
Group bookings are back, so have a think about your next swim meet, your next birthday party, or your next community group outing!
All other COVID-19 conditions of entry remain the same, including the requirement to demonstrate you are fully vaccinated.
---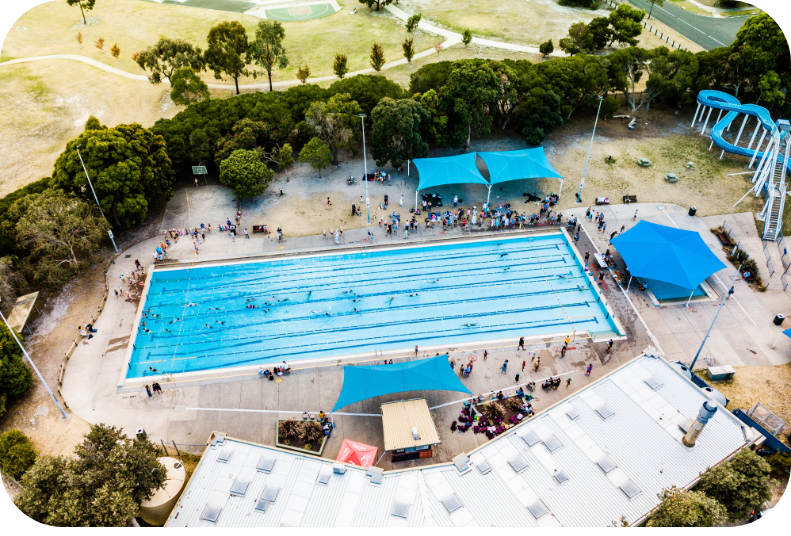 Conditions of Entry
Access to the Centre will be in line with the guidelines set out by the Victorian Government. Under these guidelines, every person in the facility must be fully vaccinated.
We have strict conditions of entry that we ask you to please adhere to, so together we can keep our community safe. Please ensure you understand these conditions before making your booking to access the facility.
Fully vaccinated: Any person in the facility must be fully vaccinated (over the age of 18 years, or a valid exemption applies).
Check-in required at entry: All visitors must check in, and display evidence of check in and vaccination status.
Pool etiquette: Where possible please spread out and utilise all available lanes. Avoid gathering at lane ends, please move on when another swimmer approaches.
Bring your own: We ask you to please bring your own towel, bottle and goggles for your swim.
Distancing and hygiene: Maintain social distancing at all times, and use hand sanitiser provided. Face masks are required indoors (ie. in the changerooms).
If you're feeling unwell, please do not come to the Centre. You must stay home, seek medical advice and get tested.
If you have tested positive for COVID-19 or have knowingly come into close contact with someone who has, please do not come to the Centre for 14 days, or until you've tested negative for COVID-19.
We remind you that Pines is operating under Government requirements, and the Pines team are here to welcome and support the community to exercise, recreate and have fun. Please be respectful to all Pines users and staff. Behaviour that is abusive, threatening or intimidating will not be tolerated.
If you have any questions, please visit our Frequently Asked Questions section of the website or email info@pinesfrankston.com.au.
---
---
Opening hours
---
Our operating hours will be normal from day 1!
---
Along with following all Victorian Government guidelines, and in addition to existing continuous cleaning protocols and the changes mentioned above, we are doing everything in our control to protect you and our community, including:
We follow cleaning guidelines from the Australian Department of Health and Safework Australia.
Cleaning checklists completed.
Disinfectants will be used as part of the cleaning process.
Hand sanitisers are available around the facility.
Plus, the entire facility has had a rigorous clean prior to reopening. 
Have questions? See our Frequently Asked Questions section for more information.