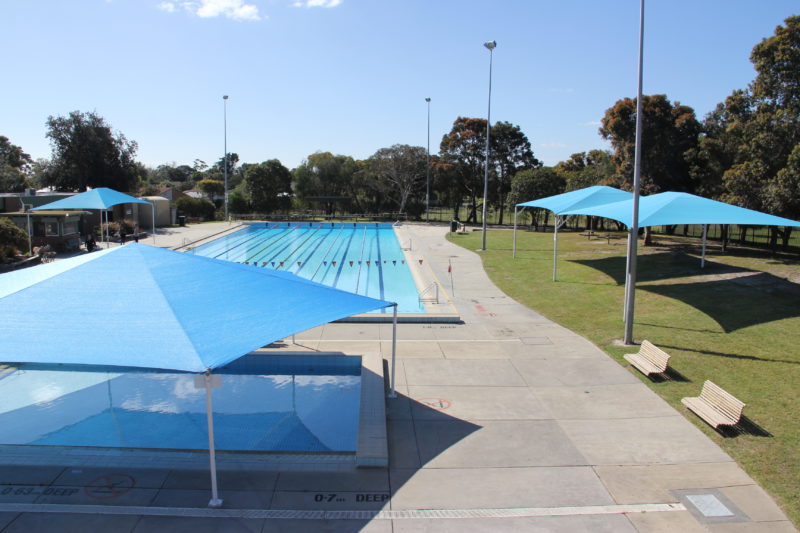 Our facilities
There's something for everyone.
Welcome to Pines Forest Aquatic Centre, Frankston's largest seasonal outdoor aquatic centre.  Located in Frankston North, the facility is the perfect place for the individual swimmer, a school group or the entire family to learn new skills and have fun. Our facilities cater for all ages and swimming abilities.
50-metre heated outdoor six-lane swimming pool (28C)
Toddlers pool (28C)
Giant waterslide
Hoist facilities to assist people with disabilities
Spacious change rooms
Barbecue and shaded picnic areas
Large landscaped area for recreational purposes
Playground area
Half-court basketball area
Venue hire
Swim carnivals
Family fun days
Ample car parking
CASUAL PRICING & MEMBERSHIP OPTIONS
As a PARC Aquatic or Complete member, you will receive membership access to the Centre, allowing you to use the facilities at your convenience, free of charge.
Casual pricing
Prices effective until June, 2020
| TYPE | COST |
| --- | --- |
| Adult Swim | $5.00 |
| Child Swim (5 to 15 years) | $4.00 |
| Pensioner Swim | $4.00 |
| Concession Swim | $4.00 |
| Group Swim (2 Adults + 2 Child) | $14.50 |
| Adult 10 Swim Pass | $45.00 |
| Child/Conc 10 Swim Book | $36.00 |
For the most recent lap lane availability, please like and follow us on Facebook.
Membership
Prices effective until June, 2020
| TYPE | COST |
| --- | --- |
| Season Adult | $265.00 |
| Season (All others) | $195.00 |
Facility Hire
| TYPE | COST |
| --- | --- |
| Lane Hire (Per Hour) | $55.00 |
| Pool Hire (Per Hour) | $330.00 |
| Slide Hire (Per Hour) | $150.00 |
WATCH AROUND WATER GUIDELINES
Watch Around Water is an education and public awareness raising program to address the growing concern of supervision of young children at public swimming pools. It aims to define minimum supervision requirements for children to ensure Pines Forest Aquatic Centre is a safe venue for the whole community to enjoy.
Did you know drowning is the leading cause of preventable death in children under five years of age? From 2013/2014 to 2014/2015, there was a 30% increase in the national drowning rate for the 0-4 age group.
Our lifeguards are essential for safety; however, they are not intended to replace the close supervision of parents/guardians for young children.
50-METRE HEATED OUTDOOR POOL
Lap it up in our six lane 50-metre heated outdoor swimming pool.
This pool is 2.4m at the deep end.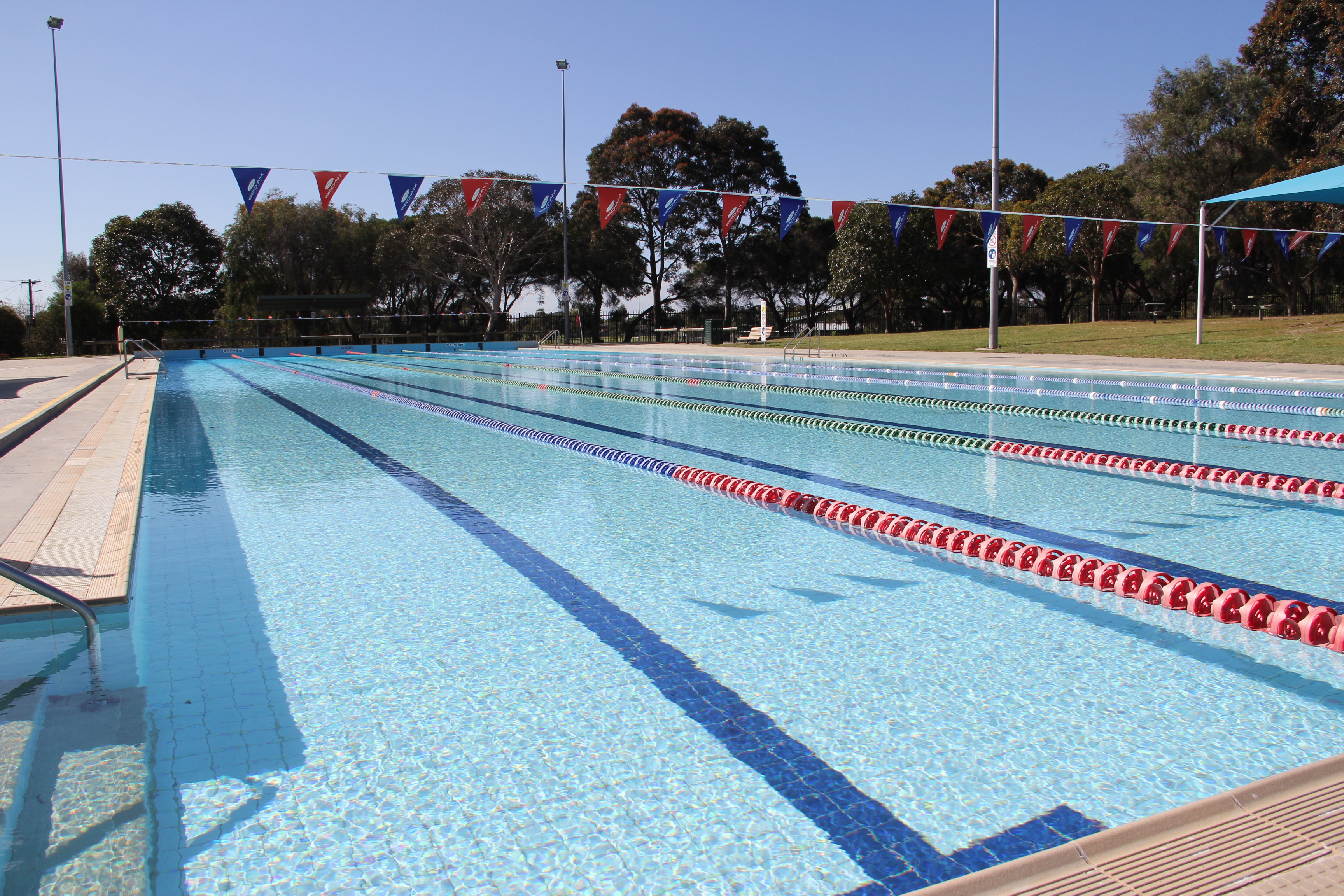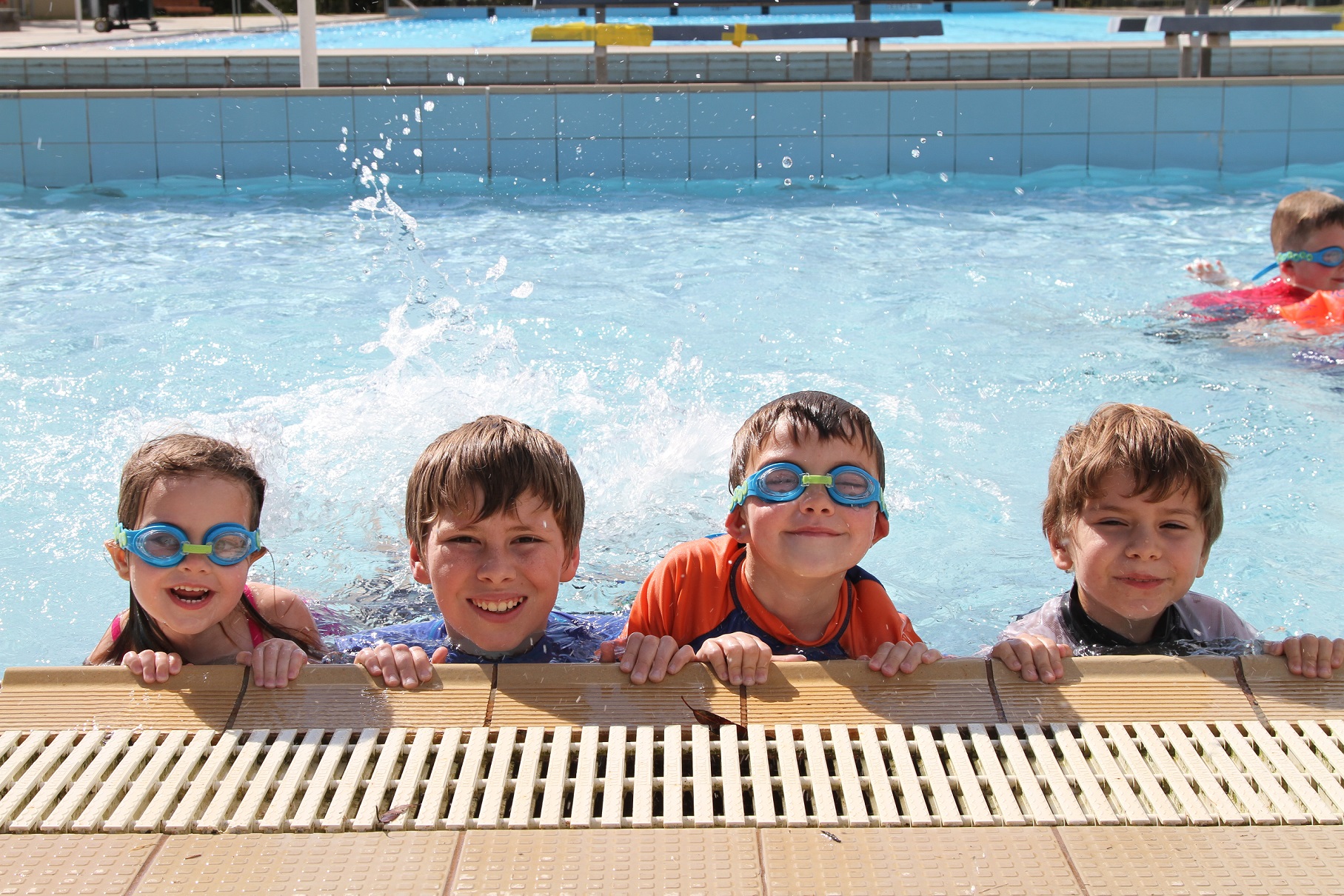 Splash around in our toddler pool. With a depth of 70cm, it is suitable for small children who are supervised in accordance with the Watch Around Water policy.
Pines Frankston is a Watch Around Water endorsed Aquatic Centre. Competent lifeguards acting responsibly provide an important safety feature, but they are not intended to, and cannot be expected to replace the close supervision of parents which is required for many children. Public awareness needs to ensure that adults in the community understand that supervision of children in the water must be direct, competent and alert.
Make a splash with our exciting outdoor waterslide. Open weekends and school holidays when the temperature is over 30 degrees, between 12 – 4pm.
The rules for the waterslide are:
All patrons using the slide must be taller than 1.1 metres and no more than 130kg in weight (a measuring chart is located near the waterslide)
All patrons must ride one at a time
All patrons must wait until the Pool Attendant has told them it is OK to go
All patrons must ride the slide feet first
To avoid disappointment please phone the Centre on 9786 4568 to confirm whether the slide is in operation.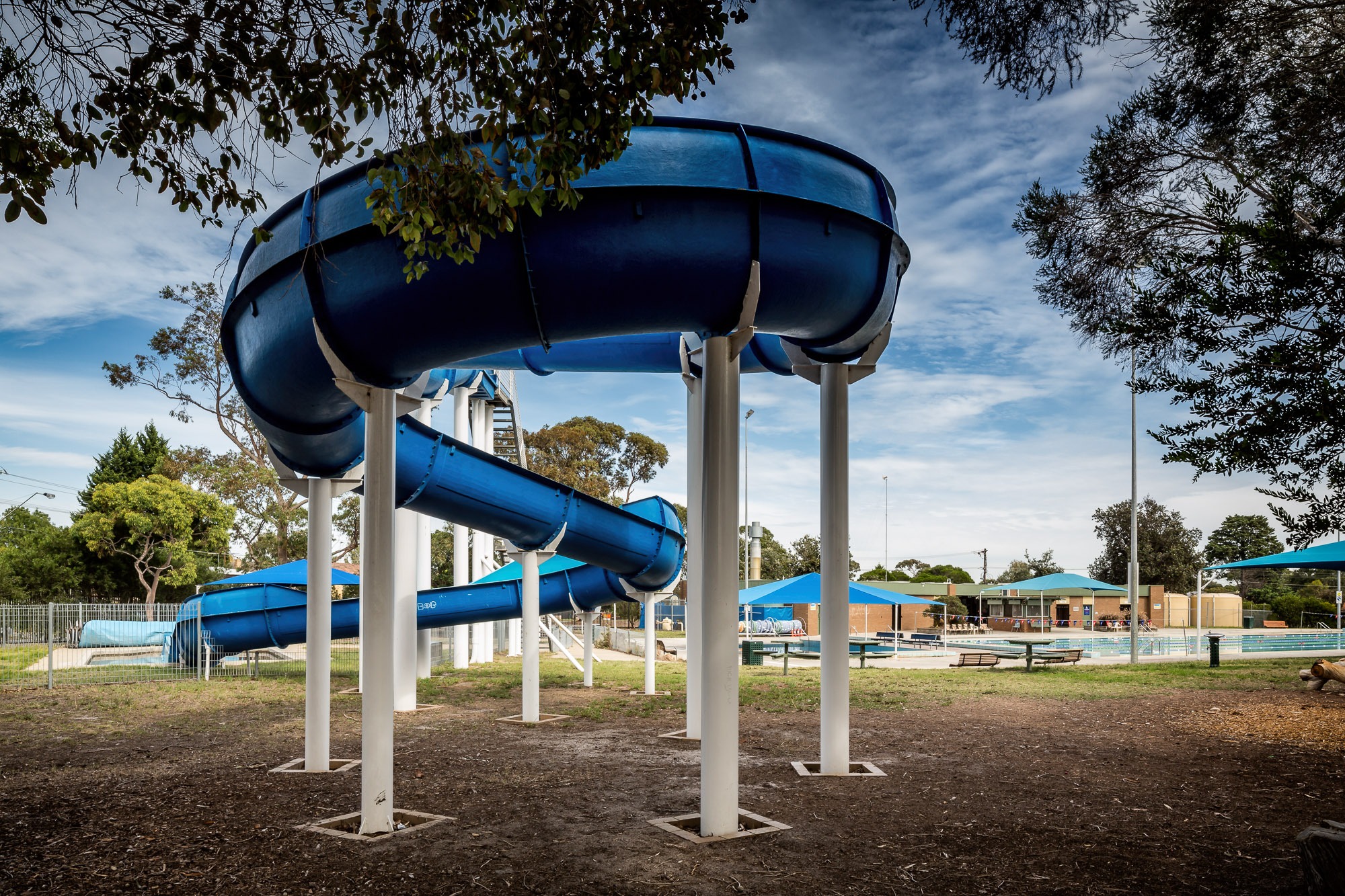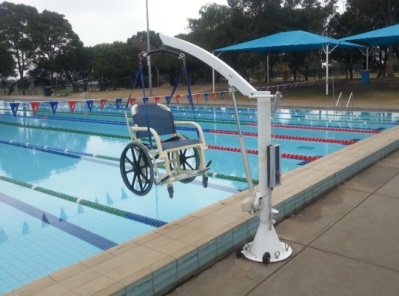 Wheelchair access ramps enable easy access to the Centre, where a disabled access hoist is available for use (for further information contact the Centre). Wheelchair access toilets and showers are also available in the change rooms.